Occasionally, I run across something so distasteful to me that I feel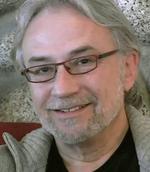 compelled to mention it. Swami Premodaya would be such a something. Like his full name (Bodhisattva Shree Swami Premodaya), I found his website pretentious and primarily concerned with portraying what an amazing and accomplished individual he is. The site even proclaimed Premodaya had, "Lived and worked in 6 different states, including America's 3 largest cities; bought and sold 2 homes"!
However, the real highlights included:
Spending a night at Premodaya's house for a personal retreat: $150, or spend three-months at his house for $8999. Compare that to the $50/month Richard Rose charged me to live on his farm.
13 two-hour classes for the "Beyond Self training program:" $1,395
The "All-Day Workshop" (4.5 hours): $125
Financial Skills For Spiritual Seekers: $3500!
Private sessions: $300 an hour (2016 price increased to $300 for 35 minutes!). If you can't afford that, try his son Val for $100 an hour (Wait! 2016 price increased to $144 for 50 minutes).
and just in case you haven't paid enough… there is a donation page.
No need to say any more.
The official Bodhisattva Shree Swami Premodaya webpage was TheBodhiCenter.net, but has pivoted to the more impressive sounding International Centers of Divine Awakening. You will find the website and the Swami looking very polished these days.