Here is my list of the best spiritual movies. Though movies offer a powerful combination of music, story, and visuals, it's rare they rise to become truly profound. Here I attempt carve out the profound from the spiritual, as I'm tasked with distinguishing this list from the massive collection at the Spirituality & Practice site which lumps 1917, Toy Story 4, and eco-documentaries under the banner of spiritual films.
I consider inspirational movies a different category than spiritual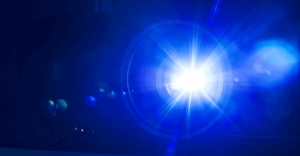 moves, so you won't find Remember the Titans on this list although I love it!
Most of these spiritual films date from the 1990s and early 2000s. While I've seen a number of recent films that sounded intriguing, they ultimately proved more entertaining than spiritual. Feel free to leave suggestions in the comments.
I've split the list into 5-star and 4-star ratings. Here is an overview of the best spiritual movies and TV series or two, along with links to the reviews.
the best spiritual movies
5-Star films include: Fearless, Star Trek: The Next Generation – The Inner Light, The Thin Red Line, American Beauty, and Ansel Adams
4-Star films include: The Matrix, World of Tomorrow, Going Clear, Blade Runner, Our Town, Jacob's Ladder, Unforgiven, Into Great Silence, The Fountain, and Crazy Wisdom Saves the World Again
If you want more spiritual movies, check out the list of the top 50 spiritual movies at IMDB.