Here's a quick update on what's new at SpiritualTeachers.org and elsewhere.
Podcast
The latest edition of the Journals of Spiritual Discovery podcast features an interview with August Turak.  Augie was Richard Rose's first student, as well as played a key role in my spiritual path. There are dozens of quoteworthy moments in this interview, as Augie expounds on enlightenment, the purpose of life, how to shorten one's spiritual quest, prayer, book recommendations, and more.  His new book, Not Less Than Everything: One Man's Quest for Spiritual Enlightenment, is on sale now for $0.99 in the Amazon Kindle version. As always, the podcast is free. 
Events
The TAT Foundation's November 2023 Gathering, Knowing by Identity, is fast approaching. Speakers include Anima Pundeer, Paul Rezendes, Mike Gegenheimer, and Paul Constant. It's happening Friday November 10 to Sunday November 12.       
Intriguing Gifts
"Christ in the Desert" is a new t-shirt design a friend helped me develop: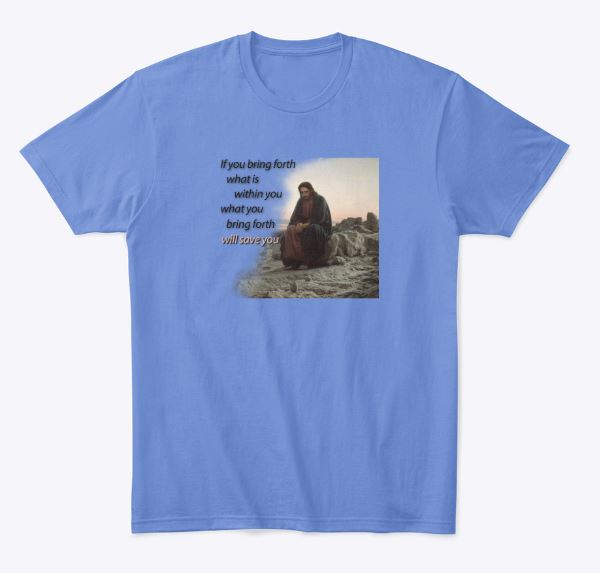 Quote That I'm Pondering
"The absolute essence to a spiritual path is commitment"~ Bob Cergol 
Wishing you all the best,
Shawn