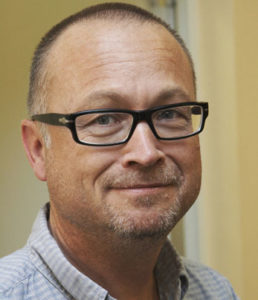 I was only vaguely familiar with Karl Renz before seeing him in Berkeley, CA in 2012. He is one of the more popular teachers on the satsang circuit and evidently makes his living traveling the world as a spiritual teacher. After nearly two hours watching him dismantle question after question and having my own exchange with him, I thought I would share my impressions.
Karl Renz's home is Berlin, but he travels much of the year. One might easily dismiss him as a disagreeable, melancholic German with a propensity toward schadenfreude. With no introduction and not a word about who he was or his philosophy, Renz opened the evening with a call for questions. There was a long silence before the first seeker (sucker?) spoke up and Karl filleted his question with a mix of philosophical adroitness and advaitic sleight-of-hand. And so it went for the rest of the evening. Questions, whether from the heart or purely intellectual would be deflected, or the idea of an answer or even a questioner deconstructed. "I can only destroy all questions," he said, "pointing out that all is shit. If you see that all is shit, what is left is it."
After ten or fifteen minutes, I decided to step into the carnage with what I felt was a legitimate question… unfortunately, I don't remember exactly what I asked. I think it was along the lines of, "I know that anything I ask you will be wrong and anything I try won't be it, so I'm stuck. And hanging over me is the end of the line — death…" and my question trailed off into silence before ever being formulated much beyond a feeling. I don't know what Renz replied, either, because I was so focused on connecting with his space; trying to see from where he was speaking. I had the distinct sense he was truly trying to help me and not just dismiss my question. "You are in love with your self. You have to inquire. It's part of the love affair with your self." This being-ness is hopeless, is the message I got, yet you are not this being.
A little online research reveals that Karl Renz is celebrated for his humor, irreverence, and take-no-prisoners advaitic stance. He's also criticized for being a heartless intellectual with a mistaken concept of advaita. When one woman asked how she could contribute to life, Renz gave her a harsh rebuke, "You want to contribute something? You have nothing! You have nothing to give because nothing is yours!" It's a valid point, though I got the feeling he really didn't like the lady. A later question of mine elicited a response that seemed a purely intellectual attack. I was curious if he had more than an intellectual understanding of the Absolute (if he lived with any certainty) and pointed out that he could simply be reciting concepts from a book. What was different about him now? I asked. Renz flatly rejected the question, turning it round to the idea of a self having/wanting, then talked over my objections by taking the first word out of my mouth and riffing on it: "Try? What is this trying? Try all you want, there is nothing to do." And so on. It was a cumbersome dialogue that wound up with him asking me if I wanted to take his place on stage.
I was left with mixed impressions and notes from the evening. Here are a few outstanding quotes from the session:
Even oneness needs one to experience it.
There is no comfort you can gain.
You cannot experience truth, only a reflection of it.
Be that which you are in deep, deep sleep.
By being what you cannot be there is nothing to gain.
Whatever you do is an obstacle.
There is no way to what you are.
If you could drop the mind, everything would be fine, but you cannot. It drops every night in sleep.
I searched the internet to find out more about Karl Renz. An excellent interview is at Prembuddha's site. Here is an excerpt:
Karl: As long as you have a question, who is and who is not, just look to yourself, look into what is here with you. The other ones don't count. No one can help you to be what you are. And the very question, if someone is right or wrong, or is or is not, doesn't help. Because that what counts is, who are you, not, who is somebody else. If this somebody else is realised or not, will never help you. So look who is here who needs help. And then look if there is somebody who could help you, because both are concept and ideas. So when Ramana said, look from where this I thought comes, that's the main thing, the direct path. Go closest as you can come to what you are. And that is the I-thought, where all this, the spider, which is spinning all the time. And then look, if the spider is what you are. Look, if that what is spinning, as the creator of that what is creation, is what you are. Or if you are not prior to the spider. Because whatever you can define, whatever you can perceive, whatever you can take as a sensation, cannot be what you are. So you go always more and more back, to become more and more what you are.

A: So, it's like the wrong direction to try to discriminate.

Karl: No, this is part of discrimination. This is the final discrimination that you cannot be what you can perceive. And then finally you see, even the perceiver is part of the perception. So even the perceiver you can perceive. So you can't be the perceiver. So, even the I-thought as perceiver becomes a fiction. And then you see, you are the only real thing that is. You are Reality itself. Because whatever you can perceive is not real. Because it depends on you to exist. And this pure existence is the very ground of existence. And whatever is dancing on this ground is not the ground. It's merely a dance, of life, of existence, of dreamlike sensations, fleeting shadow.
That is undoubtedly the most direct path: whatever you can see is not you. I feel a camaraderie with a fellow who says, "I'm not here to help you, I'm here to kill you." I love the sharp edge of that sword, yet I've seen people like Andrew Cohen use that sword in ineffective, ham-handed ways. I suspect Karl Renz is not on a Cohen-like power trip, but he seems stuck in a "there is no one here" cosmology that (on this evening at least) limits his ability to communicate. He also delights a bit too much in being the provocateur. Early in the the evening, he repeatedly talked of how miserable he was and how miserable it is to be in the body. Later, he laughed and stated, "I enjoy every f***ing moment." Even if he "had" an awakening (which the advaitic mindset doesn't allow), I suspect his teaching method limited. It reminds me of U.G. Krishnamurti who evidently spent the bulk of his time berating the thinking of his students in an effort to get them to "pop" out of the self. The student eventually leaves because he gets nowhere with the teacher, stays because of masochistic enjoyment of the attention, or stays because he's learned to be silent and pretend he's in on the big joke of the imaginary questioner. To borrow Karl Renz's catchphrase, I'm left thinking "what to do, what to do?"
Here is a short video that gives a flavor of Karl Renz:

Visit the official Karl Renz webpage. Click on the "paintings" link on that page and you'll also see that Karl is a painter and musician. It would be interesting to hear some of his music.
Forgive me, but I must mention this bit of strangeness: Forced Adventure — a spiritual action adventure that features dialogues with Karl Renz. I can't explain it any better than that….