The one thing I didn't ask Pat "The Barber" Crowley in our interview was how he got his nickname. I'll blame that on the Irish gift for storytelling, in full evidence with Pat Crowley, which mesmerized and transported me to the wild seashores of Ireland and into the heart of Pat's hunger for Truth.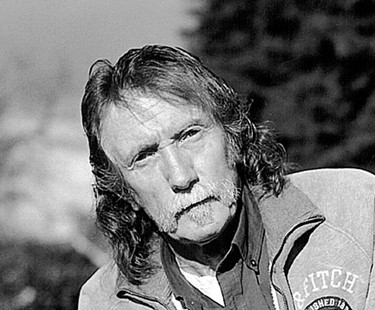 Pat the barber Crowley is the author of The Rose and the Stone, which tells the story of his spiritual search and people, like Irish poet and mystic John Moriarty, that he met along the way. As you'll hear in our interview, Pat Crowley's story is especially interesting as his spiritual quest occurred amidst the daily demands of family and work in which it would have been easy to find excuses to not make space for the intuition to be heard.
I hope you enjoy this episode. In addition to audio, there is video available for this interview. Check it out below. Please feel free to leave comments or send an email with the contact form. I always appreciate hearing your thoughts.

QUESTION(S) OF THE DAY: What was your favorite quote or lesson from this episode? Please let me know in the comments.
Selected Links and Topics from this Episode:
Growing up in southwest Cork, Ireland.
Suffering from the illness of alcoholism, and the ego deflation that resulted from that.
Meeting "Spiritual Jim," who gave Pat The Perennial Philosophy by Aldous Huxley and introduced him to the spiritual search.
Jim and his friend Con were both enlightened. Pat the barber Crowley also got books on Zen Buddhism from them.
"There was a hunger in me."
The First and Last Freedom by J. Krishnamurti — "This really blew me away. This thing of questioning." "I feel in love with that style of inquiry."
The importance of sticking with self inquiry.
Other books I Am That by Nisargadatta Maharaj, Pointers from Nisargadatta by Ramesh Balsekar.
Pat Crowley's friendship with John Moriarty.
The flow of life includes our sorrows.
"There's nothing outside the divine."
Enlightenment is "from the person," not "for the person."
Interest in Carl Jung and psychology.
"What has the body done to anybody?"
What is self inquiry? Finding out what I am by finding out what I'm not.
Intuition as awareness at large.
Intuitive intelligence.
"To live vulnerably is to live freely."
Remaining as the witness.
"Understanding liberates."
The witness versus witnessing.
Life after death. How we never ask what happens before life.
"We suffer from the regrettable smallness of the soul." ~ Carl Jung
Reincarnation – Pat doesn't buy into the idea. "What happens at death is I remain what I've always been."
Addiction to the world of the senses. "We're psychic visitors here."
Though not updated in awhile, you can read more of Pat The Barber Crowley's writing at his The Rose and the Stone blog. Contact Pat Crowley at: pat.the.barber.crowley.2020 at gmail dot com.
Support this podcast