Jac O'Keeffe has been in the nondual "scene" since 2008, but it would be a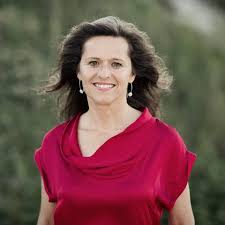 mistake to limit her message to nondual teachings. In fact, as she explains in this interview, her teaching has continually evolved over the years. The current focus of Jac O'Keeffe is pointing to what is "deeper than that" in relation to nonduality.
In addition, this episode also explores Jac's work with the Association for Spiritual Integrity and how that organization hopes to establish a baseline of ethical standards for spiritual teachers.
I hope you enjoy this episode and want to give a special thanks to those of you who've become monthly sponsors. See the Supporter Options below for more info. on that. Please feel free to leave comments or send an email. I always appreciate hearing your thoughts.

QUESTION(S) OF THE DAY: What was your favorite quote or lesson from this episode? Please let me know in the comments.
Selected Links and Notes from this Episode:
Just a quick note: TAT's August Workshop is fast approaching. Beyond Mindfulness: Meditation and the Path Within is August 16-18, 2019 at the Claymont Mansion in West Virginia. Only an hour from the Dulles airport, TAT consistently offers the best spiritual events on the East coast.
For Jac O'Keeffe's background story, check out her interview on BATGAP, as well as an earlier interview on ConsciousTV [0:35]
How Eastern spiritual teachings don't quite fit the Western culture. [2:35]
The deeper depth of spiritual exploration. [7:44]
"When the band-aid of identity gets pulled away, we fall deeper than the nondual teachings." [9:15]
Dzogchen teachings as pointing to what is beyond nonduality. [14:30]
Ramana Maharshi getting bitten by ants. [17:00]
How do morals and ethics appear in Jac's life? [21:00]
What happens after death for Jac? The soul, reincarnation, and the recycling of energy. [30:00]
What is prior to consciousness? [33:00]
The evolution of Jac O'Keeffe's teachings and the tools that she brings to her teaching such as chanting. [38:00]
The behavior of enlightened beings and the student-guru model. [47:00]
The formation of the Association for Spiritual Integrity– a code of ethics for spiritual teachers. [52:00]
Spiritual teaching as a profession. [1:05:00]
Charging for spiritual teachings. [1:10:00]
The difference between enlightenment and liberation. [1:15:00]
The factoid you've been waiting for… Jac O'Keeffe loves Netflix and recommends The OA. [1:16:00]
Reach Jac O'Keeffe at Jac-Okeeffe.com.
Support this podcast (this is a test link to see if it works in podcast apps)