I credit Joseph Sadony with inspiring me to explore the realm of intuition and giving a taste of the difference between an emotion that is a reaction to a thought, and a thought that is a reaction to a feeling. Every so often, I dust off my copy of Gates of the Mind and get a new clue on my seemingly endless quest to live as an "open gate." While I can't do an interview with Josephy Sadony, I'm always curious about those who are familiar with him.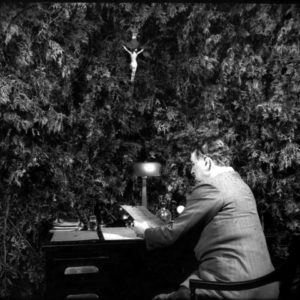 Richard Howlin is a clinical developmental psychologist who specializes in autism who also happens to be a fan of Joseph Sadony. In this episode, we discuss how Dr. Howlin discovered Joseph Sadony, his efforts to help preserve Sadony's legacy, and what he's learned from his studies of Sadony.
I hope you enjoy this episode and want to give a special thanks to those of you who've become monthly sponsors. See the Supporter Options below for more info. on that. Please feel free to leave comments or send an email. I always appreciate hearing your thoughts.
Listen to the interview on iTunes, Stitcher, or Google Play.
Stream by clicking here, or download after you follow the link by using right-click and then "save as."
Or watch on YouTube:
If you enjoy the podcast, please join my monthly supporters. Your help is appreciated.

QUESTION(S) OF THE DAY: What was your favorite quote or lesson from this episode? Please let me know in the comments.
Selected Links and Notes from this Episode:
My special request for all listeners to consider supporting the TAT Foundation's new center. Check out the photos and make a donation on the TAT Homing Ground page.
Dr. Howlin's encounter with a patient with paranormal abilities. [4:15]
The observation that discussion of paranormal activity is more prevalent in England than the U.S. [7:30]
The limits to the causal, mechanistic training of psychology and how reading Josephy Sadony has made Dr. Howlin a better psychologist. [9:45]
Teaching clients to step out of the stream of thoughts via meditation. [13:15]
Distinguishing between a true feeling and a false feeling. [16:30]
Emphasizing the left hemisphere at the expense of the right hemisphere. [19:45]
Sadony's book The Human Radio which lists all of the premonitions Sadony had and is one of Dr. Howlin's favorites. It's available on the Valley of the Pines website. [43:00]
The Valley of the Pines has fallen into disrepair. [45:30]
Dr. Howlin's favorite film: Random Harvest [50:15]
One of Dr. Howlin's favorite books is Thomas Moore's Care of the Soul. [51:15]
Reach Dr. Howlin at RichardHowlin.com.
Support this podcast