Richard Rose has been one of my 5-star teachers since the inception of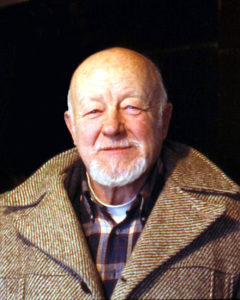 spiritualteachers.org. He passed away in 2005, but his work influences numerous contemporary teachers. I thought it would be interesting to interview one of his long-time students, Michael Casari, and get a glimpse of life with Richard Rose as well as another person's view on the key teachings of this self-styled West Virginia Zen master.
The interview concludes with Michael reading several poems from Richard Rose's book Carillon, so be sure to listen to the end.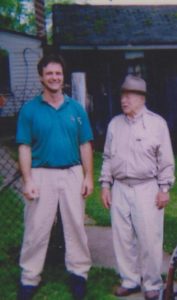 Listen to the interview on iTunes, Stitcher, or Google Play.
Stream by clicking here, or download after you follow the link by using right-click and then "save as."
Or listen on YouTube:
If you enjoy the podcast, join my monthly supporters. Your help is appreciated.

QUESTION(S) OF THE DAY: What was your favorite quote or lesson from this episode? Please let me know in the comments.
Selected Links and Notes from this Episode:
Announcement that TAT Press just published Awake at the Wheel: Norio Kushi's Highway Adventures and the Unmasking of the Phantom Self," which I highly recommend as Norio was a guest on this podcast. [0:30]
Arthur Janov's Primal Scream. [3:25]
Meeting Richard Rose at his home. [7:30]
Rose's presence and lack of pretense. [11:43]
The window of opportunity resulting from LSD. [13:00]
What was Rose's guidance? [14:00]
Richard Rose's system of spiritual teaching [16:28]
Celibacy as a spiritual practice, conservation of energy, and focusing the attention. [17:25]
Books recommended by Richard Rose: Ouspensky's The Fourth Way, Conquest of Illusion by Van Der Leeuw. [21:50]
The difficulty of working with a spiritual group. [27:14]
Why you should not hire the Russian mafia for your cross country move. [28:10]
"The perfect psychology will lead to Absolute Truth." ~ Richard Rose [34:00]
Rose's Psychology of the Observer. You have to go through your psychology, you can't ignore it. [34:10]
Was there Richard Rose the spiritual teacher and Rose the "regular guy?" [36:10]
The power of making a commitment to help others. [38:30]
Mixing money and spirituality, making oneself a "truth machine." [39:35]
"I'm willing to sacrifice your good opinion of me to tell you the truth." ~ Richard Rose [41:00]
A 30-day winter retreat intensive on the Rose farm. [41:15]
The Direct Mind Experience and what does it mean to "step inside the head" of another person? [44:50]
Learning hypnosis to understand the human mind. [50:05]
"To know, to will, to dare, and to be silent." [52:35]
Richard Rose's book Energy Transmutation, Between-Ness and Transmission, and transmission of mind. [53:00]
Allowing oneself to be more sensitive. [1:03:00]
"Essence recognizes essence, and that's what rapport really is." [1:08:20]
Michael's essay "Richard Rose: The Man who was a Mirror" and Rose's comment that "if you want direct mind, you have to avoid technology." [1:08:30]
Michael's recommendations for learning more about Richard Rose, include visiting tatfoundation.org, reading Carillon for Rose's poetry, and the Three Books of the Absolute in the back of The Albigen Papers, [1:17:00]
Michael reads several of Richard Rose's poems. [1:19:35]