Howdie Mickoski is the author of the recently published Falling For Truth: A Spiritual Death And Awakening. Howdie approached me some years ago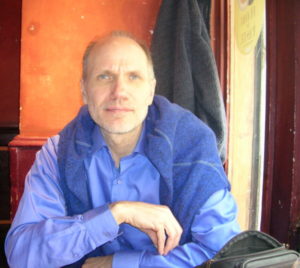 with a book manuscript comparing the teachings of Richard Rose to alchemy, Native American traditions, ancient Egyptian wisdom, Carlos Castaneda, and the story of his own spiritual path. I couldn't resist agreeing to publish it.
In this short but fascinating interview, Howdie Mickoski and I touch upon those topics and more. Please note that we recorded this interview on Skype, so there is video available on YouTube if you feel compelled to stare at our talking heads for 45 minutes.
For more of Howdie Mickoski, check out his interview with Iain McNay on Conscious TV.
I hope you enjoy this episode and want to give a special thanks to those of you who've become monthly sponsors. See the Supporter Options below for more info. on that. Please feel free to leave comments or send an email. I always appreciate hearing your thoughts.
Listen to the interview on iTunes, Stitcher, or Google Play.
Stream by clicking here, or download after you follow the link by using right-click and then "save as."
Or watch on YouTube:
If you enjoy the podcast, please join my monthly supporters. Your help is appreciated.

QUESTION(S) OF THE DAY: What was your favorite quote or lesson from this episode? Please let me know in the comments.
Selected Links and Notes from this Episode:
The confusion that can result from having a death experience.
Knowing that it is okay to die.
How Howdie developed the practice of recapitulation from Carlos Castenada. In part, Victor Sanchez's The Toltec Path of Recapitulation: Healing Your Past to Free Your Soul explained how to do it.
What does alchemy have to do with "going within" and the spiritual path?
The Mutus Liber illustrations.
Lessons on commitment and patience from Native American teachings.
Exploration of ancient Egyptian spirituality and its focus on taking people through death.
Reach Howdie Mickoski at Egyptian Wisdom Revealed.
Support this podcast (this is a test link to see if it works in podcast apps)