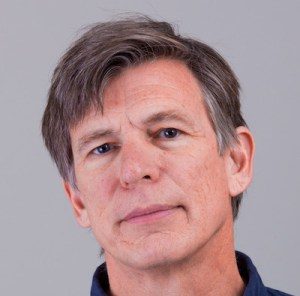 This 1.5 hour interview with Michael Taft seemed to fly by, leaving me immediately wanting a Part 2.   As you will see, Michael is deeply knowledgeable about meditation and succinctly explained the paradox of the observer watching the observer–a meditative trap which dumbfounded me for many years.  Michael Taft's wide-ranging experience defines a person who refuses to believe something just because somebody told him.  That quality of respectful doubt shines through as we explore his life and views on awakening.
Listen to the interview on iTunes, Stitcher, or Google Play.
Stream by clicking here, or download after you follow the link by using right-click and then "save as."
Or listen on Youtube:
QUESTION(S) OF THE DAY: What was your favorite quote or lesson from this episode? Please let me know in the comments.
Selected Links and Notes from this Episode
Michael sought out meditation as help for anxiety attacks when he was young. [2:50]
Finding new layers of suffering through awakening practices. [8:30]
How experimenting with entheogenic compounds inspired deeper spiritual practice. [9:25]
Michael studied under Professor Paul Muller-Ortega, a well-known scholar of Kashmir Shaivism. [11:10]
Living and working in Japan gave him more space and time for meditation. [12:10]
"I've always been interested in awakening, and love and freedom, and not a particular path." [13:00]
Some of the favorite teachers Michael Taft has worked with are Anandi Ma and Shinzen Young. [13:25]
How Michael landed a job at Sounds True. [18:50]
Doing serious Hindu practice for several years. [23:30]
Going deep into spiritual systems, while not ignoring the areas they fail to address, and how different traditions have different aspects of awakening they emphasize.  [25:30]
The shadow side of spiritual traditions. [27:25]
Sri Ramakrishna's awakening in 36 different traditions.  [33:30]
Lex Hixon's book about Sri Ramakrishna: Great Swan. [34:25]
Disappointment when people insist there is only one way to get to enlightenment. [35:20]
Is there an end to the spiritual path? [39:06]
The idea that there is a perfect spiritual master is a recipe for disaster. [43:45]
Avoiding the bliss-ninny. [48:10]
The danger of spiritual bypass. [50:30]
What is the ego? [54:55]
Getting past the failure mode of "I am the meditator/witness" and how this failure mode is a common critique of Vipassana. [58:43]
The trap of the observer watching the observer and how to overcome this. [1:05:19]
How meditation makes available some of the massively deep parallel processing happening unconsciously in the mind. [1:12:40]
Books most recommended: The Mindful Geek and Nisargadatta Maharaj's I Am That. [1:17:22]
For more about Michael Taft, check out his Mindful Emotions Training, guided meditations and more at themindfulgeek.com, and his blog posts and hundreds of articles at deconstructingyourself.com. [1:20:00]
If you enjoy the podcast, leave a dollar in the tip jar.  I will appreciate the thought and use the money to pay for this Tascam recorder for face-to-face interviews.