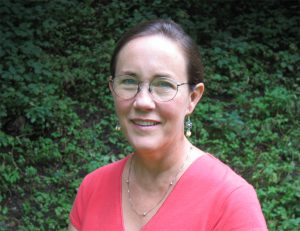 Jan Frazier is a spiritual teacher and author of When Fear Falls Away and The Great Sweetening, among other books.  In our interview, I found Jan's emphasis on allowing and unfolding a nice counterpoint to my usual drive to find practices and tools to speed up the spiritual search.  I hope you find this Jan Frazier interview interesting, as well.
QUESTION(S) OF THE DAY: What was your favorite quote or lesson from this episode? Please let me know in the comments.

Selected Links and Notes from this Episode

The beginnings of Jan Frazier's conscious spiritual search in her 30s. [4:18]
On not thinking that awakening was possible for her. [6:08]
Jan's teacher for many years, Gurumayi. [12:00]
The primary environment in which so-called spiritual progress is actually made is in not-knowing. [23:00]
Advice on handling negative emotions. [35:04]
Advice for getting more in tune with being in the body. [46:10]
Attention, consciousness, and awareness. [52:57]
Awareness of awareness. [57:54]
Sam Harris' book Waking Up. [1:00:55]
"We can't make ourselves not be reactive. All we can do is see ourselves being reactive." [1:06:55]
Earnestness and the spiritual path. [1:10:20]
Our willingness to sacrifice or suffer anything without conditions enhances the ability of life to teach us. [1:11:30]
On being stuck on the path. [1:15:20]
After our interview, Jan mentioned that Nisargadatta Maharaj's I Am That is another book that she loves. [1:17:30]
Films that make the viewer feel very still, such as Spring, Summer, Fall, Winter … And Spring [1:18:15]
The consciousness of a cat…. [1:22:20]
Jan Frazier's website is janfrazierteachings.com
If you enjoy the podcast leave a dollar in the tip jar, or buy a gift from CorazonGifts.  Either form of support will be greatly appreciated.