The tagline on Maury Lee's website reads " Sixty-nine year old male, expressing non duality, realization, by the grace of God." The simplicity, yet depth, of that line is a good summation of Maury Lee.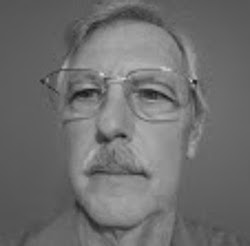 Maury was recommended to me by Michael Casari, and I found him to be an otherwise quiet soul who became obsessed with finding the truth of his ultimate nature.
I hope you enjoy this episode and want to give a special thanks to those of you who've become monthly sponsors. See the Supporter Options below for more info. on that. Please feel free to leave comments or send an email. I always appreciate hearing your thoughts.
Listen to the interview on iTunes, Stitcher, or Google Play.
Stream by clicking here, or download after you follow the link by using right-click and then "save as."
Or watch on YouTube:
If you enjoy the podcast, please join my monthly supporters. Your help is appreciated.

QUESTION(S) OF THE DAY: What was your favorite quote or lesson from this episode? Please let me know in the comments.
Selected Links and Notes from this Episode:
Quick Note: For more information on the TAT Foundation's November event featuring Bob Cergol, Anima Pundeer, and Art Ticknor, visit Closing Doors.
Charlie Hayes – race car driver who became a spiritual teacher.
Needing both an intellectual and experiential understanding of enlightenment.
You Are the World by Krishnamurti.
The importance of trying to feel the space from which an author writes.
Being a "householder" while on the spiritual pursuit.
Richard Rose's Albigen Papers.
Gestalt Therapy of Fritz Pearls and dream work.
The Primal Scream by Arthur Janov.
The necessity of seeing your psychological blocks.
"The biggest obstacle is that it couldn't happen to me. ~Robert Wolfe
Reading Franklin Merrell-Wolff for fun.
People in America can't distinguish between what they want and what they need.
Casablanca – an example of one person standing up against what is not right.
Reach Maury Lee at Enlightenment For No One.
Support this podcast